YOU LOOK AFTER YOUR CORE BUSINESS, WE DO THE REST.
We process import/export shipments for you nationally and internationally, including all kinds of part and full loads on pallets, in big bags or as loose items. Depending on the cargo size, we use the right vehicle from Caddy panel vans to 40-tonne trucks. We'll get your goods reliably, safely and costeffectively to their destination. Even without trans-shipment.
Particularly when your load does not fill a complete truck, we can provide regular departures by intelligently combining various partial loads to ensure your cargo gets to its destination fast. Our experts will be pleased to support your daily business.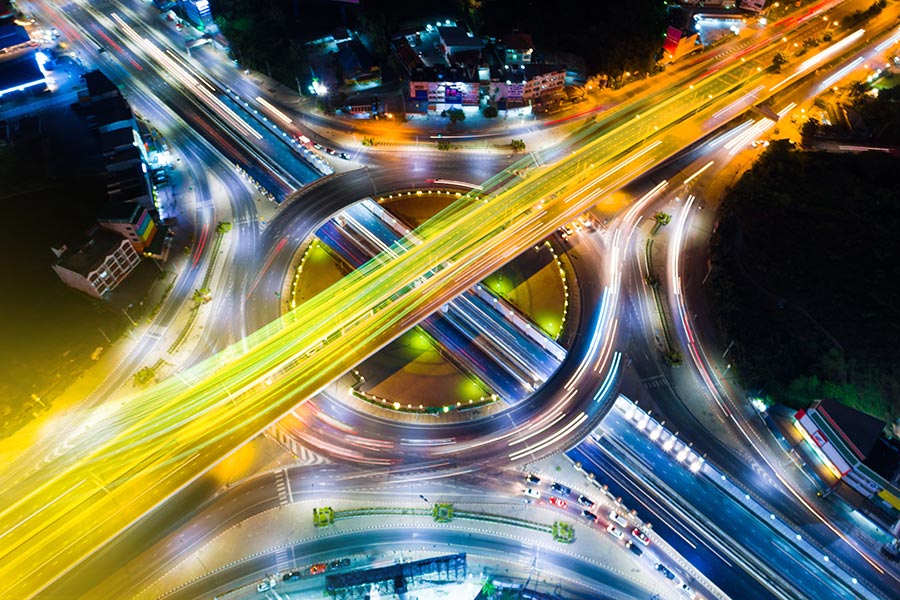 DIRECT SHIPMENTS
Delivered fast throughout Europe:
Anywhere on the French mainland within 24 hours; complete loads to anywhere in the UK within two days, or urgent shipments even within a day.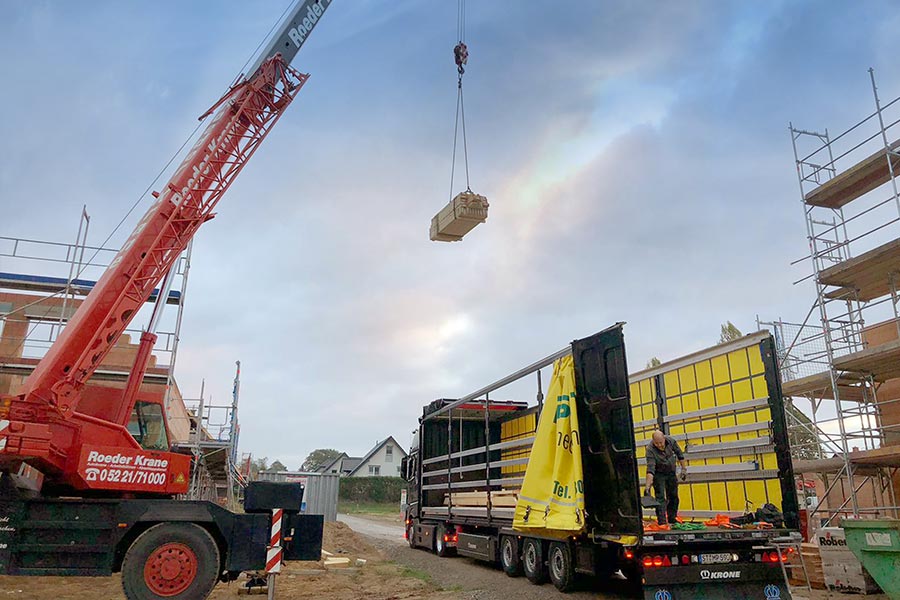 PARTIAL LOAD WITHOUT TRANS-SHIPMENT
Special orders such as construction site deliveries or delivery with a tail lift/truck-mounted forklift including transfer of the cargo are part of our daily business. Thanks to the fact that there is no trans-shipment of the goods during transport, the risk of damage is virtually eliminated.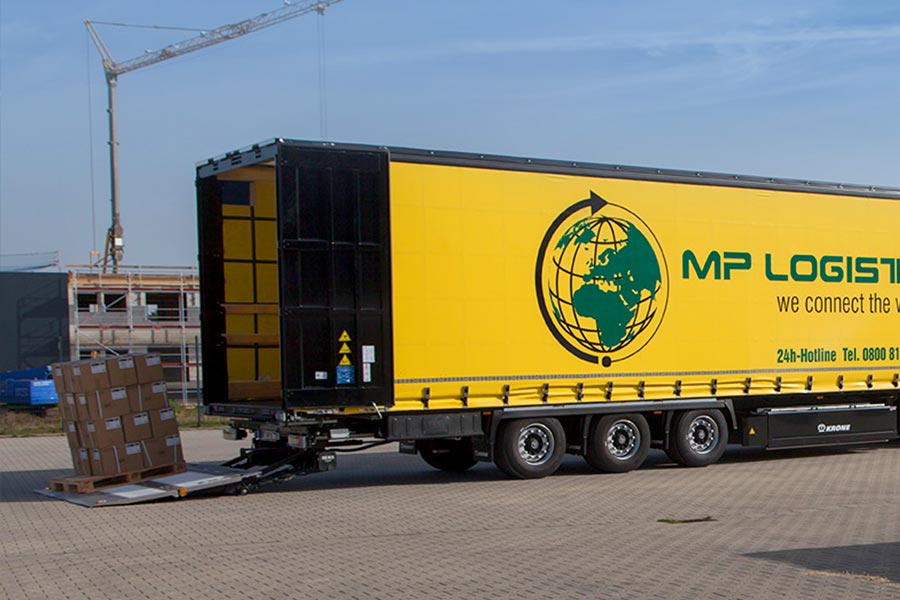 DELIVERY WITH TAIL LIFT
Your goods are our most valuable asset: delivery with a tail lift including transfer of the goods is part of our daily business.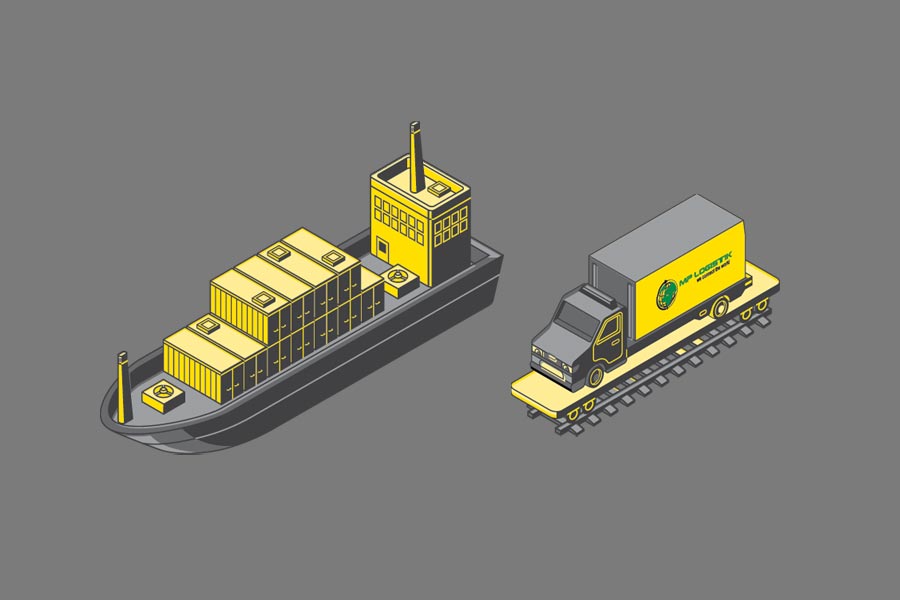 INTERMODAL SHIPMENTS
Please contact us directly for more details about the different options in this shipments segment.
OPTIMUM NETWORK.
OVER LAND AND SEA.
NATIONALLY AND INTERNATIONALLY
Our fleet operates around the clock across Germany, Europe and worldwide to deliver your custom shipments. When using water routes, we can always obtain capacity on ferry and bridge links within a short time frame, especially to the United Kingdom. Contracts with our logistics partners guarantee we have the ferry capacity we need so your shipment gets to its destination as fast as possible. That way, we can get your complete load to the consignee within two days, and in under three days for partial loads. We also offer 24-hour delivery for very urgent shipments.
Our staff come from the particular import country and their language skills and extensive country and commercial experience will help make sure your business succeeds. We'll gladly sort out the shipment documents and customs formalities for you, and handle everything directly with the consignee.
SERVICES
IN THE AREA OF INTERNATIONAL AND NATIONAL PART AND FULL LOAD.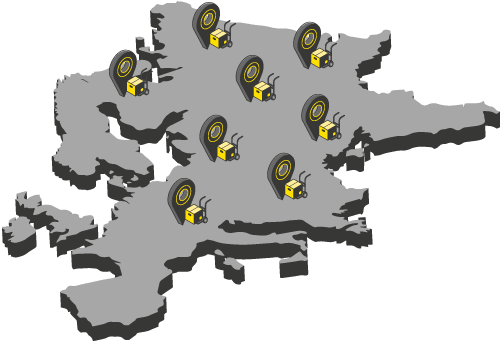 24-HOUR AVAILABILITY
'A' SIGN (TRAINED PERSONNEL FOR HANDLING WASTE CONSIGNMENTS)
OUR OWN FLEET AND FIXED PARTNER NETWORK
INTERMODAL SHIPMENTS
DELIVERY WITH TAIL LIFT/TRUCK-MOUNTED FORKLIFT
NATIVE SPEAKERS – SINGLE POINT OF CONTACT DURING THE ENTIRE SHIPMENT
SHORT WAIT TIMES – FAST QUOTES
SHIPMENT OF SINGLE PALLET THROUGH TO FULL LOAD
DIRECT SHIPMENTS
SHORT DELIVERY TIMES – VEHICLES CAN ALSO BE MANNED BY TWO DRIVERS (DUAL DEPLOYMENT)
Intermodal transports
OUTSIDE THE EU WITH PREPARATION OF THE RELEVANT DOCUMENTATION
We'll gladly advise you and work out the perfect solution to your enquiry.